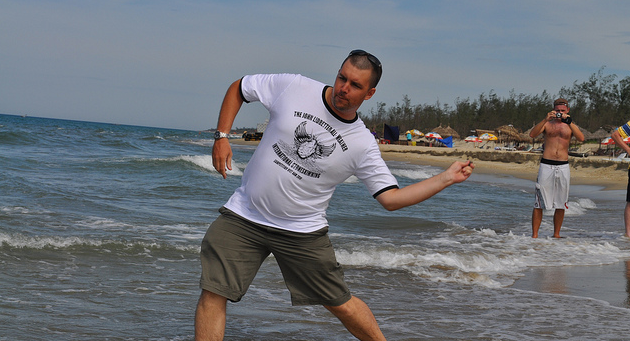 I am an Australian living in Danang, Vietnam. I now call Vietnam home but try to travel as much as possible. I am an English teacher, blog administrator and very bad stoneskimmer(see above).
The aim of this website is to share my pics and stories without having to rely on facbook access, FB is on again off again in Vietnam.
Everyone is welcome to read and comment, friends, family, students and fellow travellers, your advice and encouragement is welcome.
This blog won't really appear in the order that I travel. As I find old photos of old trips I will post them and add a few comments.
Thanks for visiting, if you want to get an email when I post a new story put your name and email in the form below one of the stories. Or use the red form in the sidebar.
Photo Credit: http://www.flickr.com/photos/youngshanahan/sets/72157624125335944/