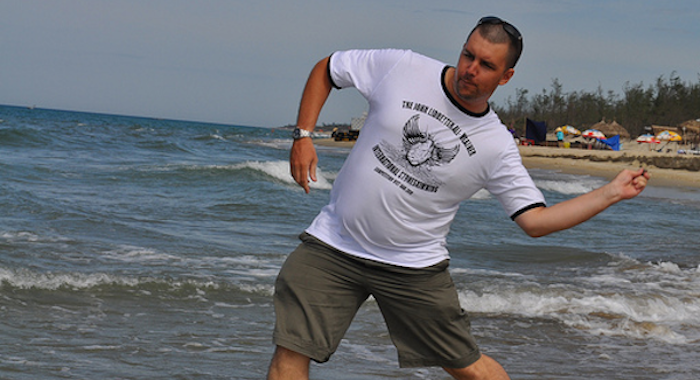 My name is Lee Fritze. I am an Australian who has been travelling, working an dliving overseas for almost 20 years. I have called Vietnam home since 2002 but try to travel as much as possible. I am an English teacher, IELTS coach, website administrator, bicycle tourist, tech enthusiast and very bad stone-skimmer (see above).
Photo Credit: http://www.flickr.com/photos/youngshanahan/sets/72157624125335944/
Who am I and what do I do?
I am an experienced and passionate teacher. I have been teaching English as a Second Language since 2002 and I enjoy my job. I started experimenting with online teaching in 2012 and now it is my full-time job.
I am a heavy cyclist. I am not your stereotypical, lycra-clad cyclist. I cycle for transport, enjoyment and a sense of achievement.
I am a website creator and tech enthusiast. I built my first website in 2009 and I am completely self-taught. I can create websites but I can't code as I use wordpress to achieve what I need with my sites.
What content is on the website?
The aim of this website is to share my photos and stories without having to rely on Facebook access, FB is on again off again in Vietnam and in some of the places I travel. The website also allows me to be varied in what I write about, it will not just be about where I am and what I am doing.
Everyone is welcome to read and comment, friends, family, students and fellow travellers, your advice and encouragement is welcome. Please understand that not all content on the site will appeal to everyone, my teaching colleagues may not appreciate the cycling content I post.
This blog won't really appear in the order that I travel. As I find old photos of old trips I will post them and add a few comments. I will try to date all photos and stories if I can remember the exact dates.
Thanks for visiting, if you want to get an email when I post a new story put your name and email in the form below one of the stories. Or use the red form in the sidebar.
Teaching English and working online and on the road:
I have been teaching English since 2002. I have been a full-time online English teacher since 2015. I started teaching ESL in 2002 as a way to travel and earn money at the same time. I quickly focussed on the work and travel became less of a priority.
Now with all of my work being online, I can travel and work at the same time and so I travel more.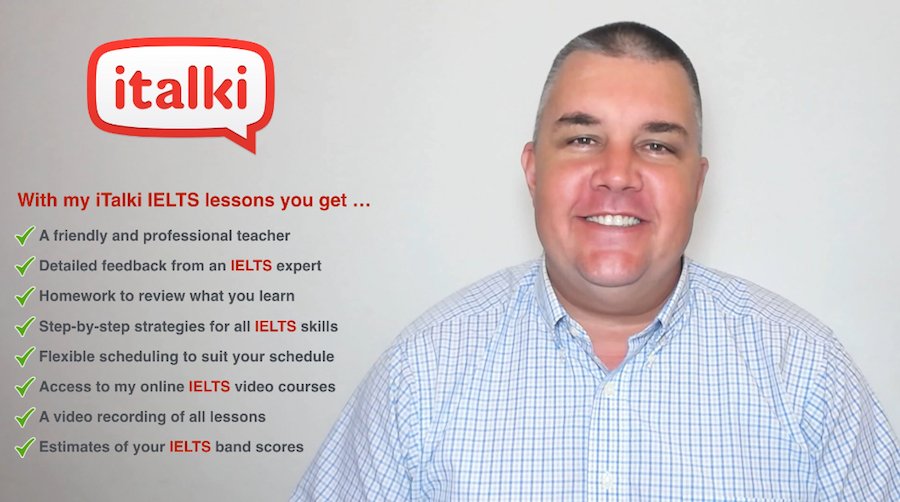 My Online Teaching Business
I use different ways to help students and I have different ways of finding students.
TheIELTSCoach.com: This is my main website and the main way I attract students and market to them.
The IELTS Coach YouTube Channel: Surprisingly this is my most effective marketing channel. It also earns a small amount each month through ads that run next to my 100+ videos that I have created.
The IELTS Coach Online Courses:
iTalki.com: This is an online marketplace for students to find language teachers. I do pay a percentage of the student's fee to iTalki but volume of students is definitely worth it.
DaDaABC: I joined this online English school for Chinese kids to test things out and as a change to teaching exam preparation. I was pleasantly surprised with the ease of the site and the enjoyment I get from teaching kids.
Bicycle touring information and trip reports:
I have only been into cycle touring …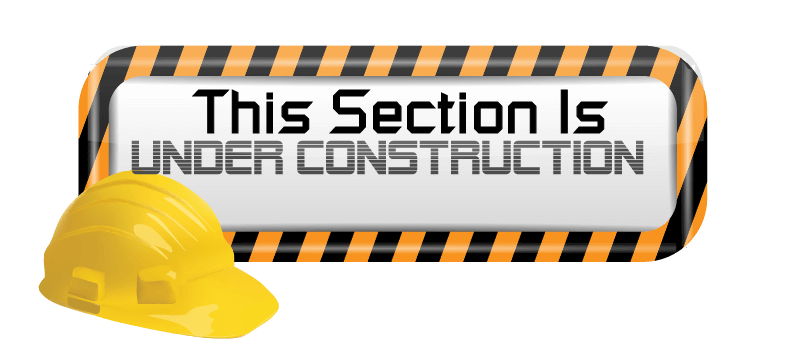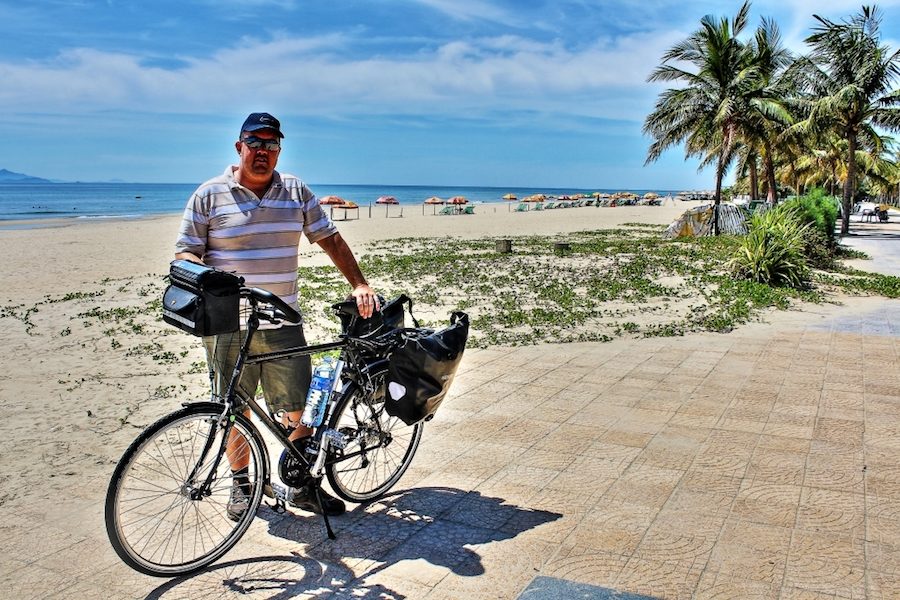 Three Random Bicycle Touring Posts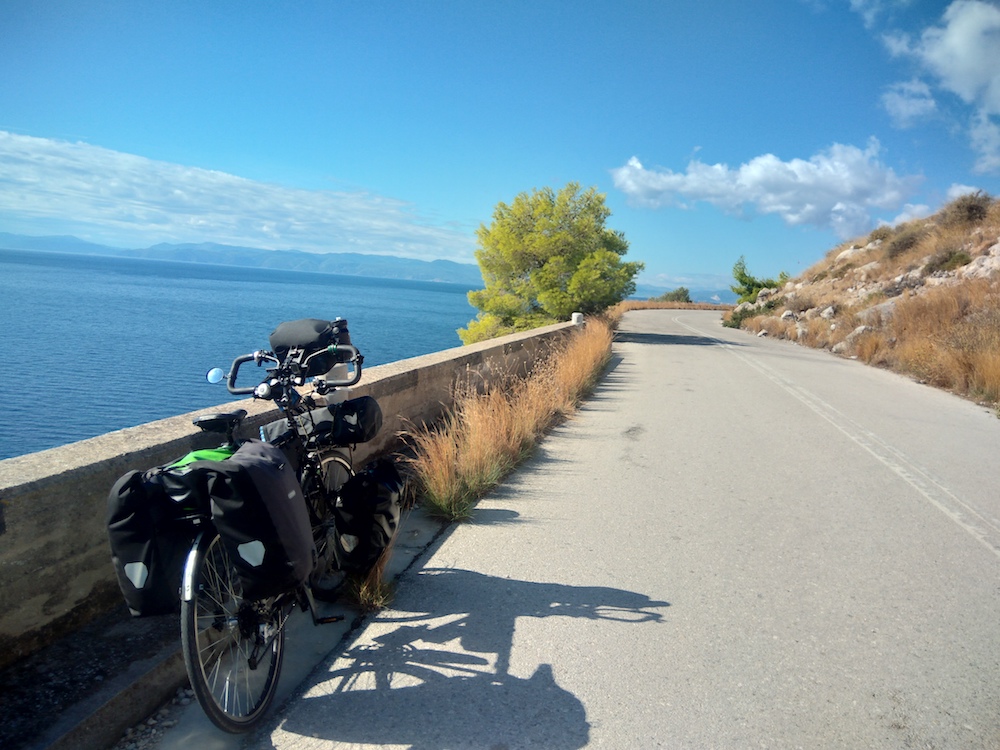 When it came to researching bicycle touring in Greece and was surprised by the lack of information. It seems that Greece does not have the best reputation as a bicycle touring friendly destination. I was pleasantly surprised to find the cycling very scenic and the drivers and people in general were friendly and curious. I… Continue reading Bicycle Touring In Greece In October 2019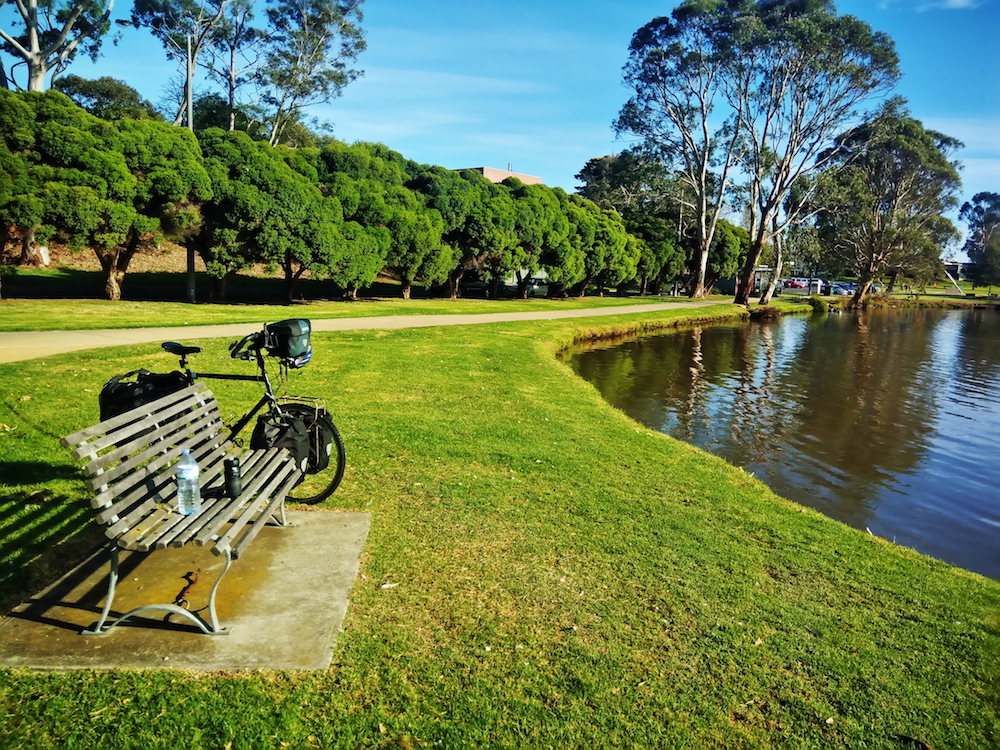 In March 2019 I returned to home to Melbourne, Australia for a much needed visit to catch up with family and friends. I tend to go to Australia once every three years and usually only stay for 10 to 14 days. For this trip I decided to stay longer, with no flight out and I… Continue reading Three Mini Bicycle Tours In Victoria, Australia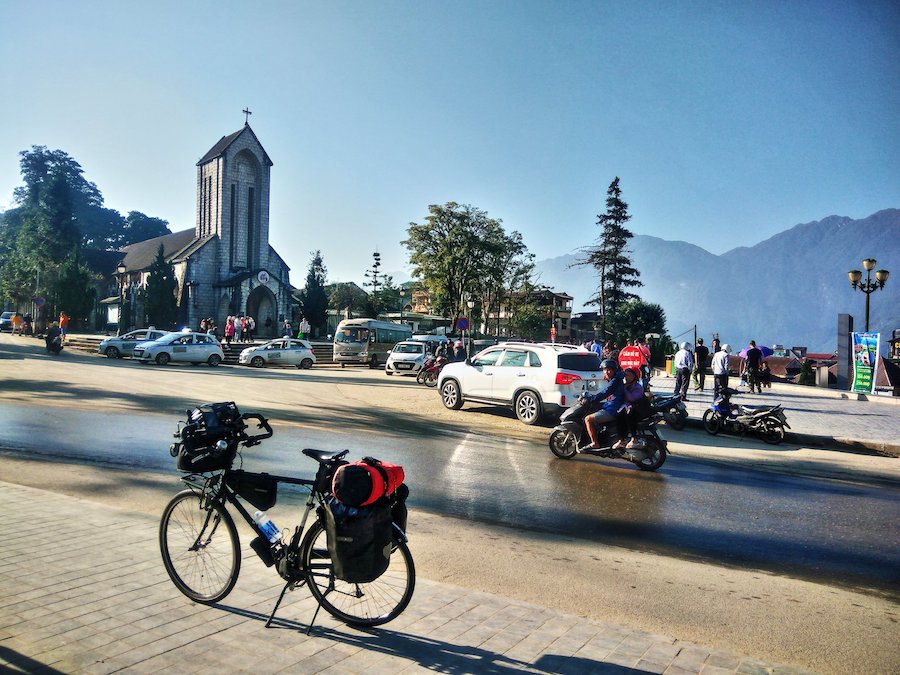 The idea of bicycle touring Northern Vietnam is something I had thought about for a while and in 2018 I finally set off for the north by bicycle. Getting Started In September, 2018 I started a bicycle tour from my home in Danang, Vietnam to the north of Vietnam. I originally planned to cycle the… Continue reading Fifteen Days of Bicycle Touring Northern Vietnam
Travel stories, tips and location guides:
I am definitely a minimalist when it comes to travel and I am also …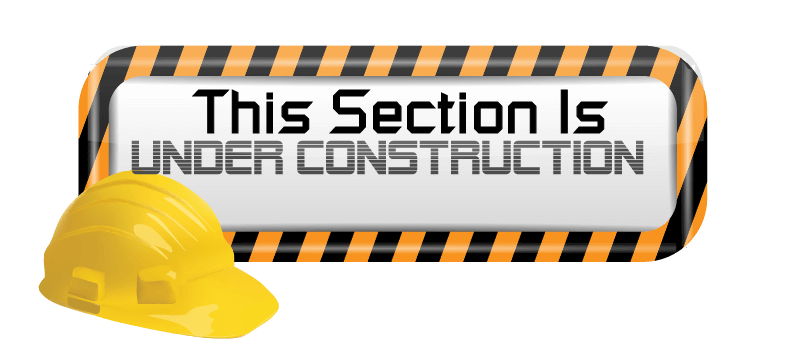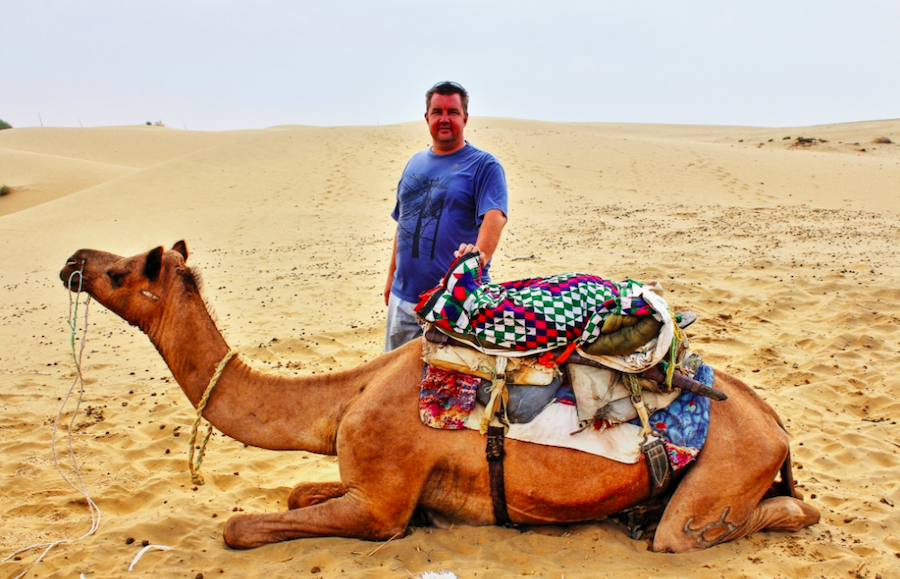 Three Random Travel Posts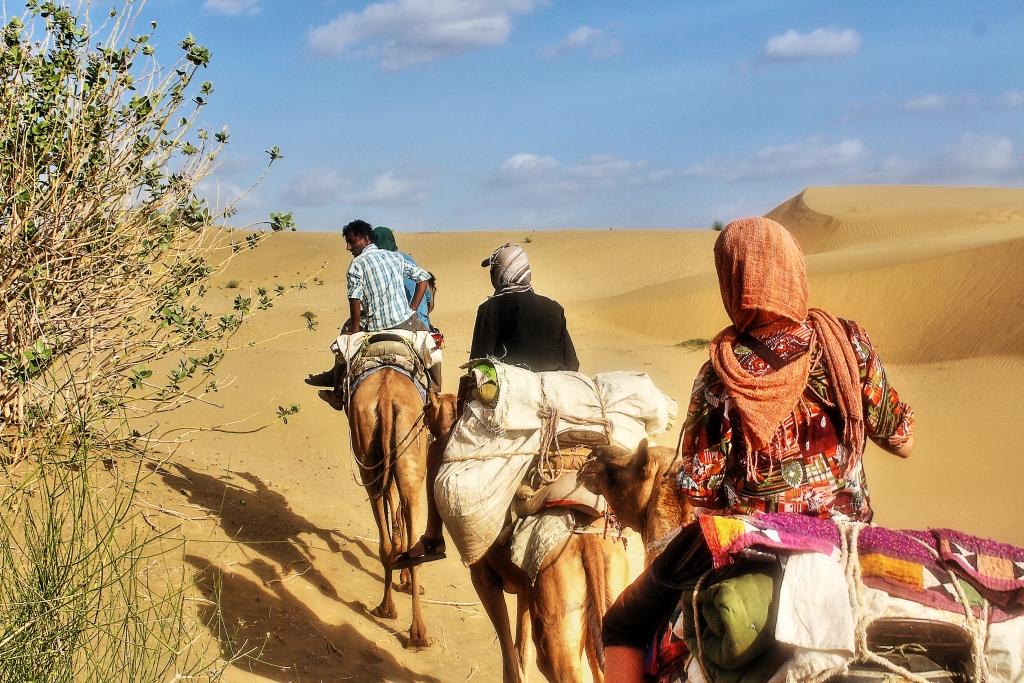 Jaisalmer is famous jumping off point for camel rides in the desert and there were plenty of tours to choose from. I took an overnight trip with a French couple who staying at the same guesthouse.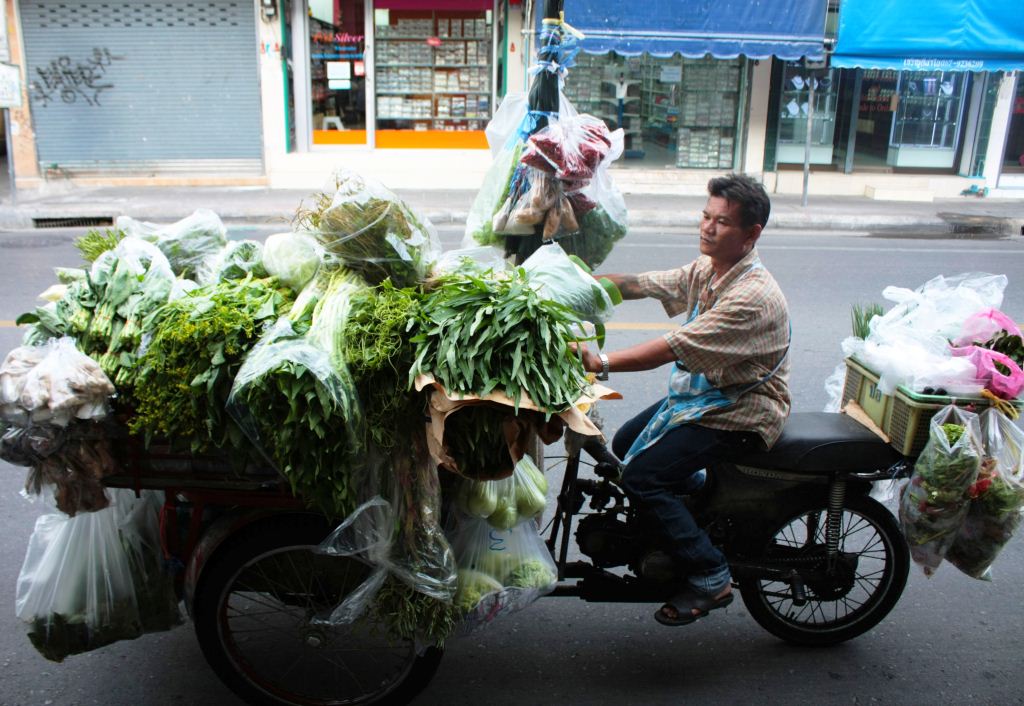 Bangkok, like the rest of South East Asia has it's fair share of street vendors and roadside sellers. I love how anything and everything can be transported quickly and easily for sale right on the street.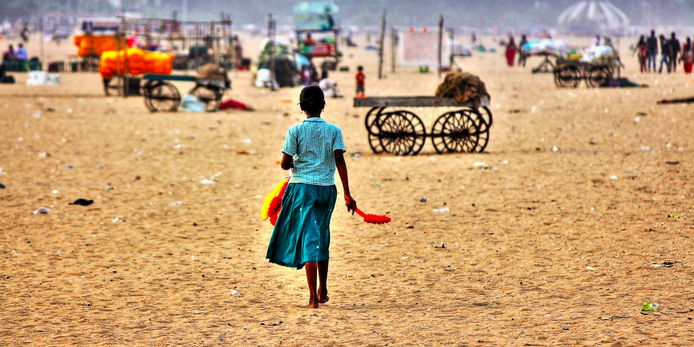 After waiting more than 2 weeks for my Indian visa to come through I was happy to see that I was given a six month dual entry visa. I arrived in Chennai at 10pm on June 11th.
Disclaimer:
The majority of the links I post will be to other articles or information about the topics I write about. A small number of links will be affiliate links, this means they link to products and I will receive a (very) small percentage if you buy the product. It does not affect the price of the product and it is one way I can earn something to keep the website going.
I will only link to products I use and believe are good. I do not accept advertising on the website and will not accept payment to promote something I don't think is good.