The idea of bicycle touring Northern Vietnam is something I had thought about for a while and in 2018 I finally set off for the north by bicycle.
Getting Started
In September, 2018 I started a bicycle tour from my home in Danang, Vietnam to the north of Vietnam. I originally planned to cycle the entire distance but challenging conditions and bicycle repairs meant I had to use other means of transport for some parts of the trip.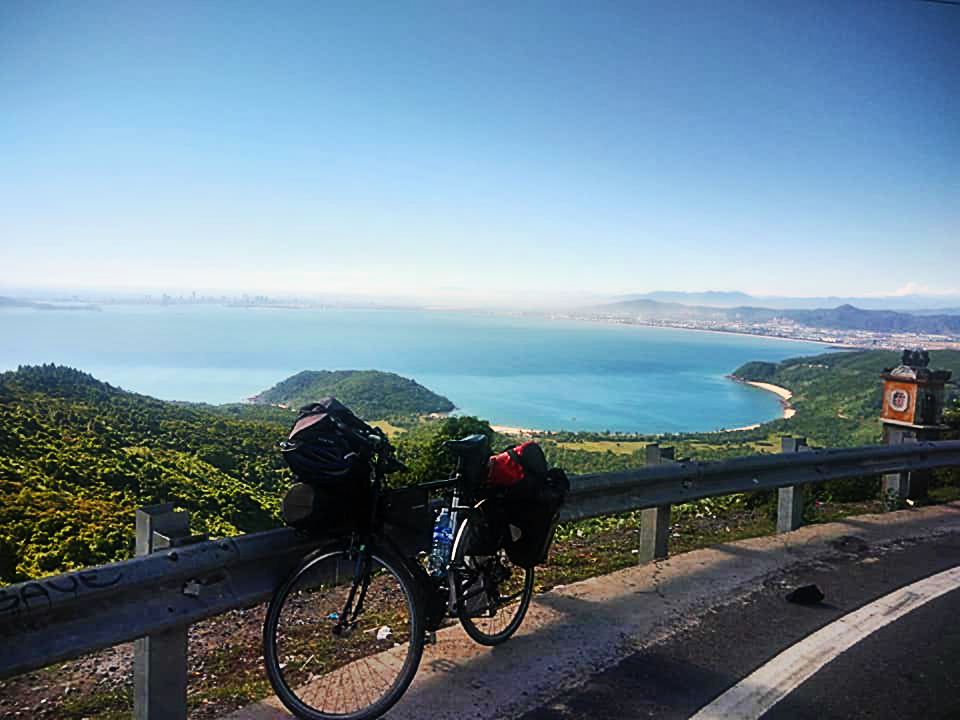 The final image at the bottom of this post shows the route, distance each day and the sections where I took transport other than the bicycle. Despite having more rest days than cycling days, the trip was challenging and thoroughly enjoyable. It has inspired me to plan more long distance trips, in Vietnam and beyond.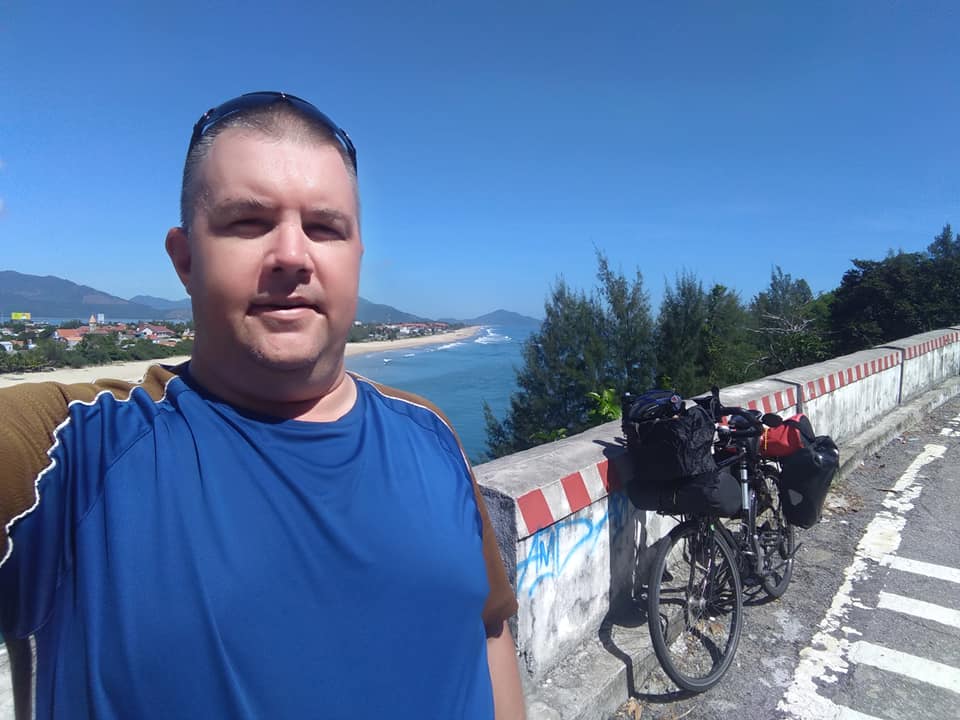 Central Vietnam
I didn't quite make it to Hue on the first day and had to settle for a dusty guesthouse about 30km out of town. 100km on the first day wasn't part of my plan but I knew I would have some rest days in Hue.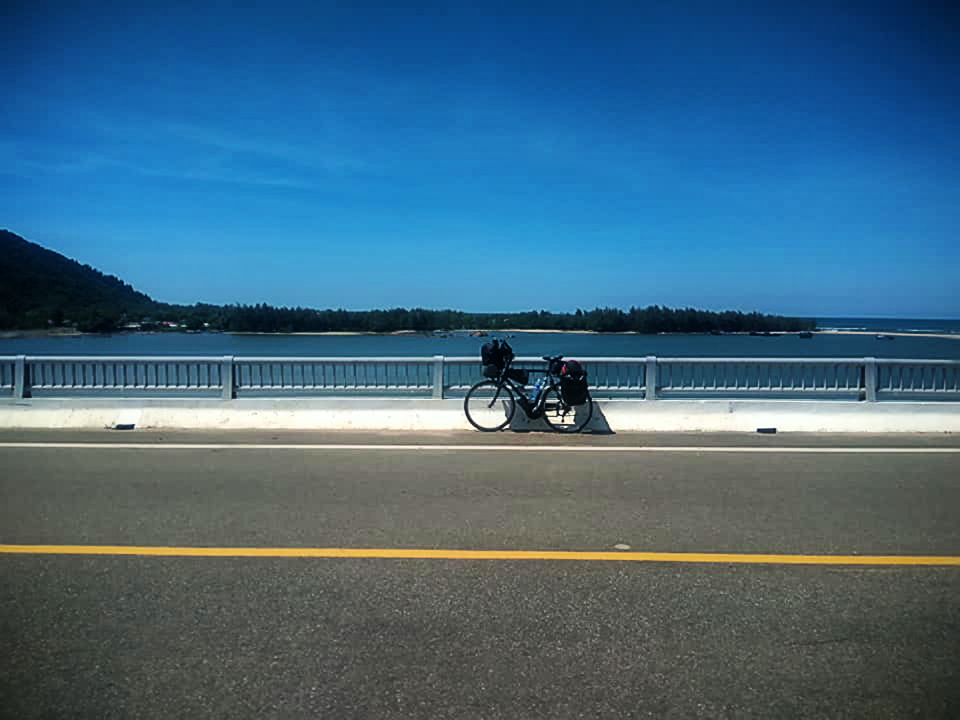 I stayed in Hue for the weekend as I had to teach for a few days. The aim of this trip is to earn more than I spend. I want to see if it is sustainable to teach on weekends and ride during the week. While in Hue I also caught up with an old friend and enjoyed walking along the river.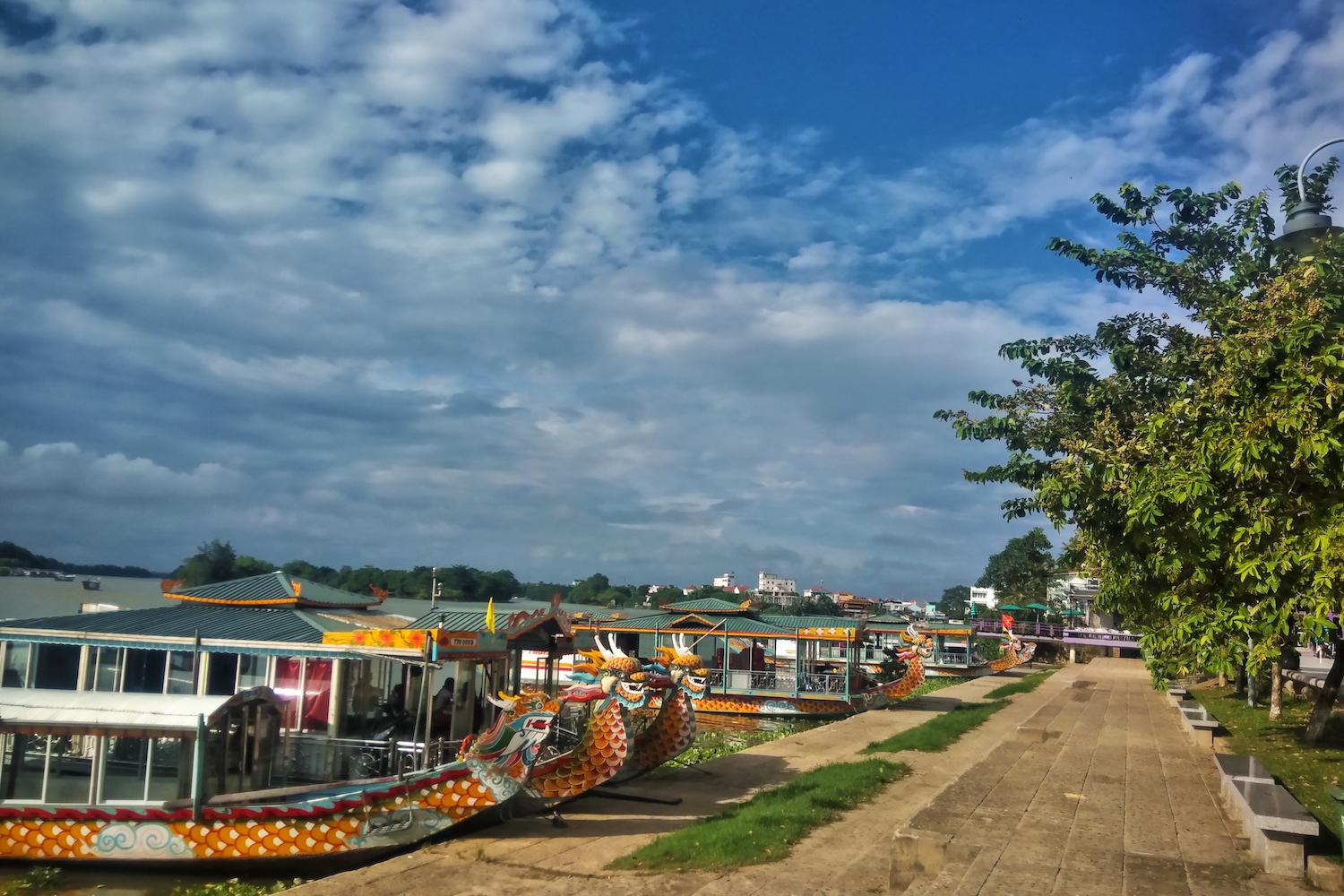 From Hue it took two days to cycle to Dong Hoi, via Dong Ha. Dong Hoi is the gateway to Phong Nha Ke Bang National Park and the famous caves in area. I have been to the caves before so I hung out in Dong Hoi for a day. To avoid 300km of Highway 1 I took the train to Thanh Hoa and then cycled to Ninh Binh. This is where bicycle touring Northern Vietnam would really begin as the mountains came into view.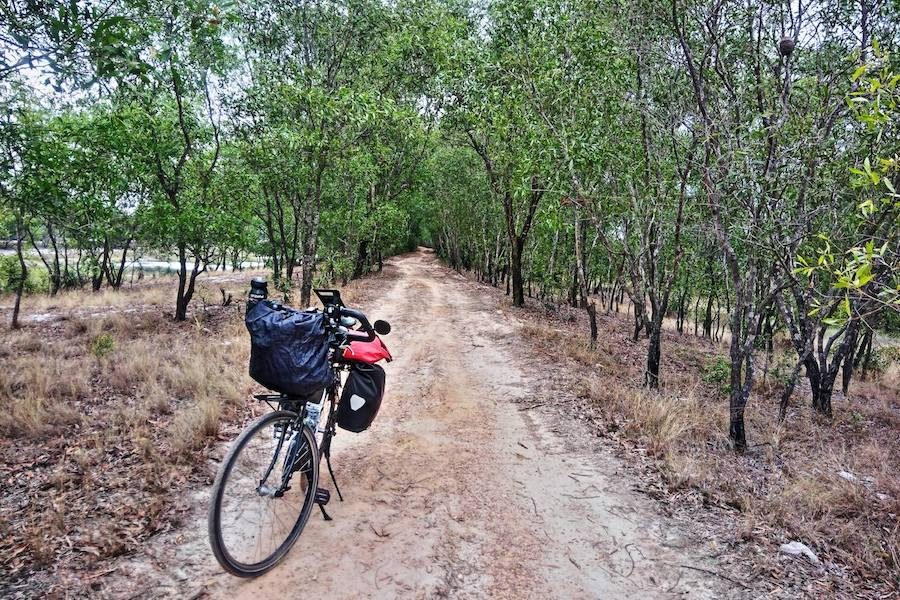 Northern Vietnam
Ninh Binh was a pleasant surprise, I had never visited before and had no expectations. Yes, it was a little touristy but it was beautiful and quite low key. I enjoyed cycling in the area for a few days. My timing meant that I stayed here for the weekend to do some teaching from a small guesthouse.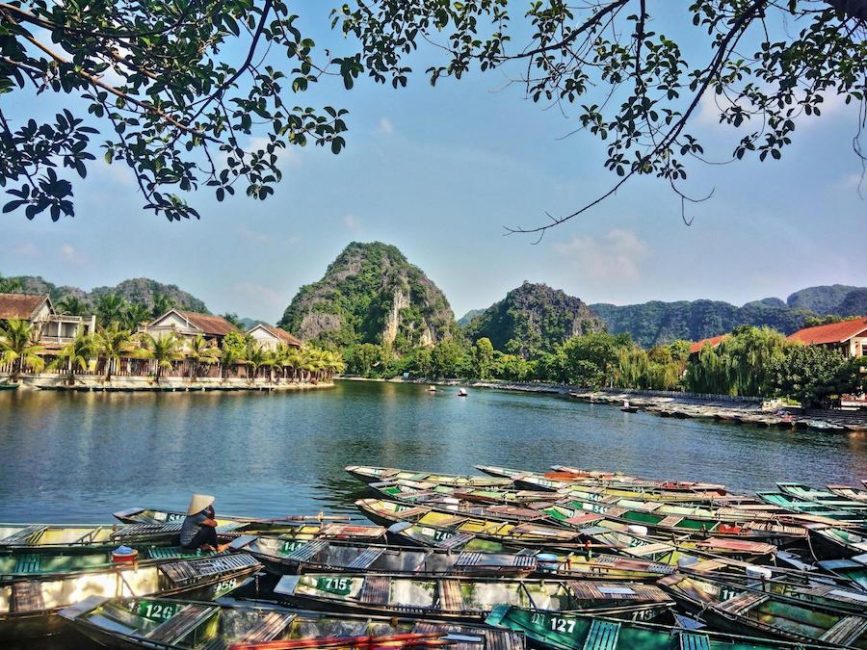 The ride from Ninh Binh to Mai Chau was one of the best rides of the trip. Around every bend and over every hill, I was grinning from ear to ear. Then, at the end of the day I found a fantastic hotel for 300,000VND a night. The same place would be a million plus in Danang.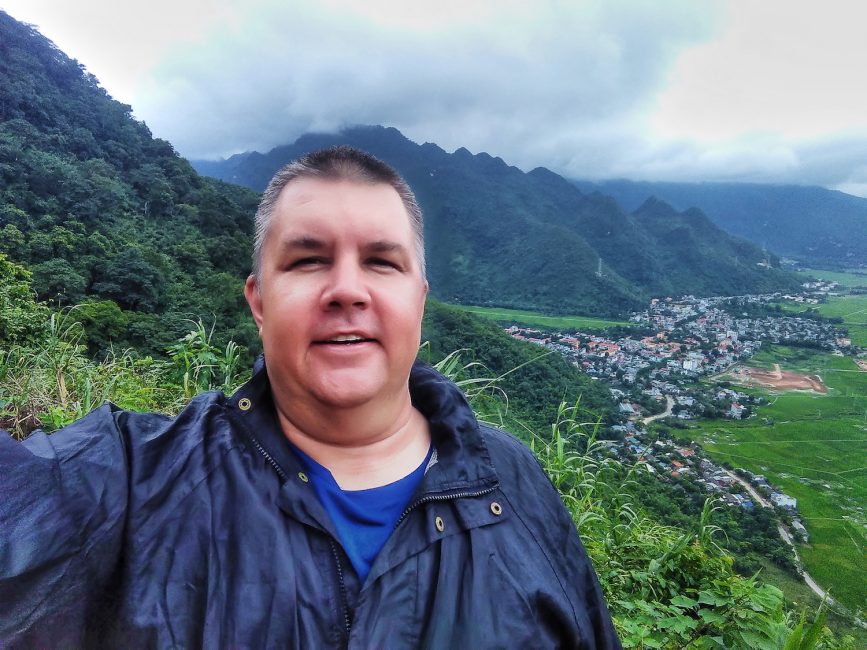 I left Mai Chau and accepted a lift from a mini van up a steep pass which I didn't want to do in the rain. The van dropped me off just before the town of Moc Chau and I got to enjoy an early lunch and then a beautiful but slow descent. It was still raining lightly and wet roads do not go well with a loaded touring bike going down 10% gradients.
The Challenge Begins
The night was spent in a small town 60km from Son La and I met a dutch couple staying in the same guest house. They had the same bicycle as me but the next morning I found out they were much fitter than I am. I left before the other cyclists but they quickly caught up with me on one of the climbs.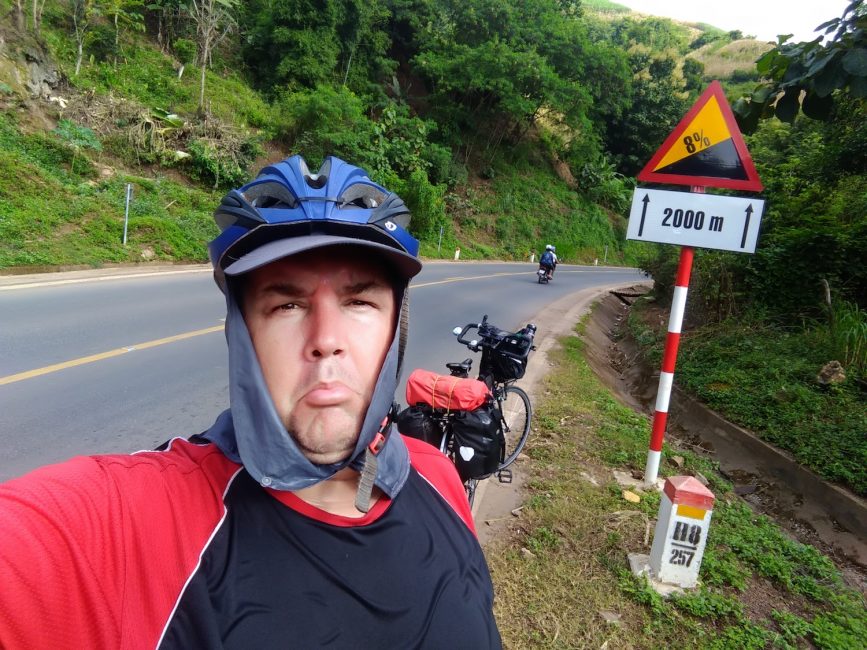 The days cycling followed a river and the effects of a big storm a few weeks earlier were evident with some parts of the road still being cleared of landslides and some bridges had been wiped out. I pushed on to Son La.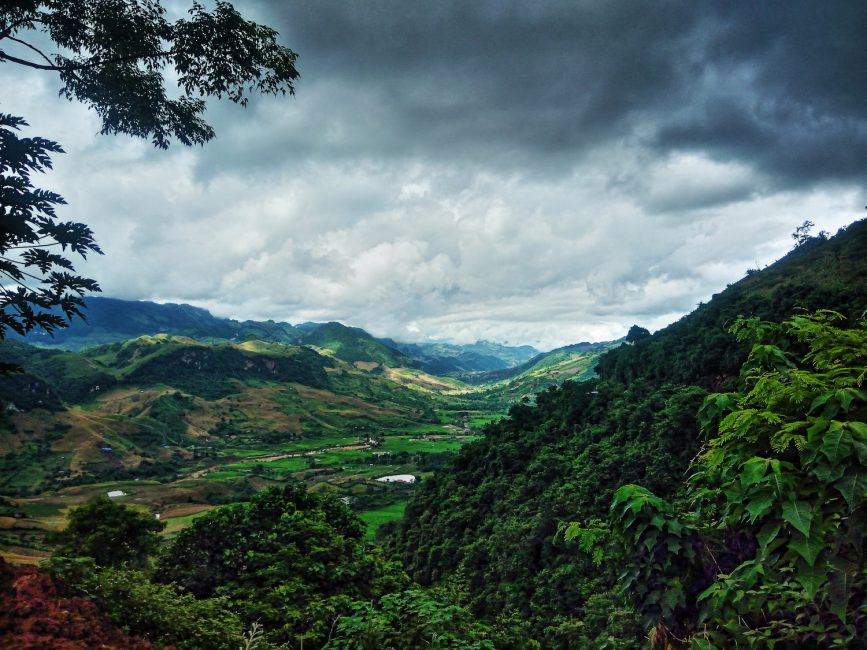 Even though I had been in this area in 2004 for an epic motorbike trip with three friends, I didn't remember or recognize much of Son La or the area, however the city is definitely much more developed. I decided to take the bus to SaPa, partly to avoid a week of climbing and partly to get reliable internet for a few days of work.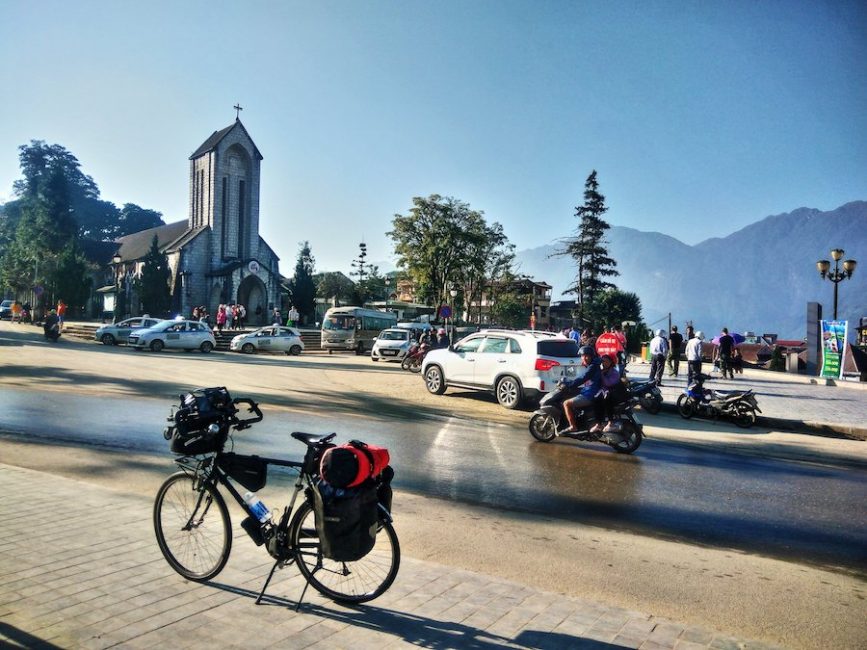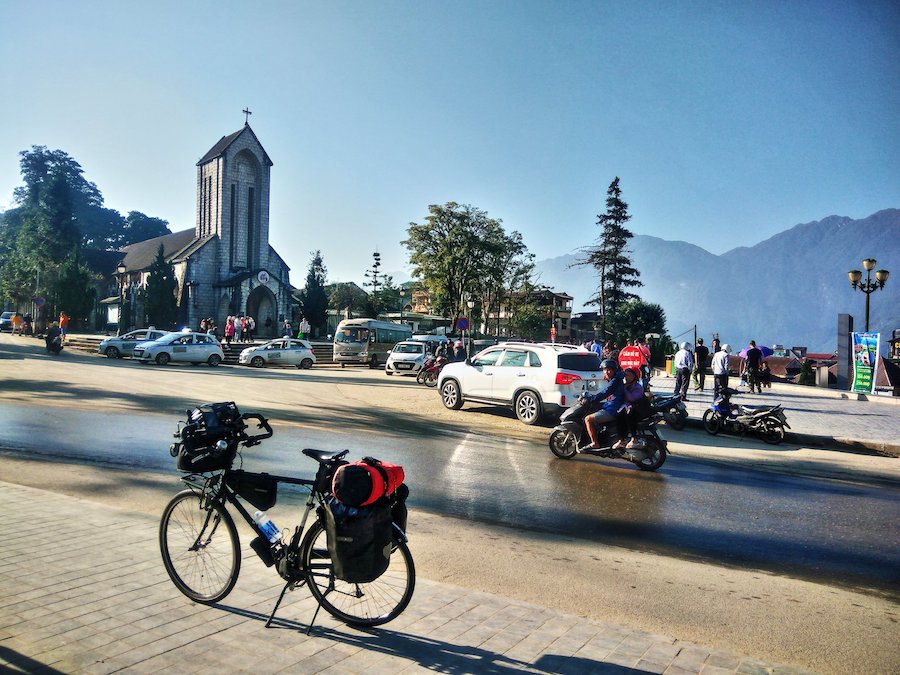 For anyone bicycle touring Northern Vietnam then Sa Pa is a great place to rest for a few days. As I last visited Sa Pa in March, 2018, I didn't really want to do many touristy things. Walking through the town and finding places with nice views was enough.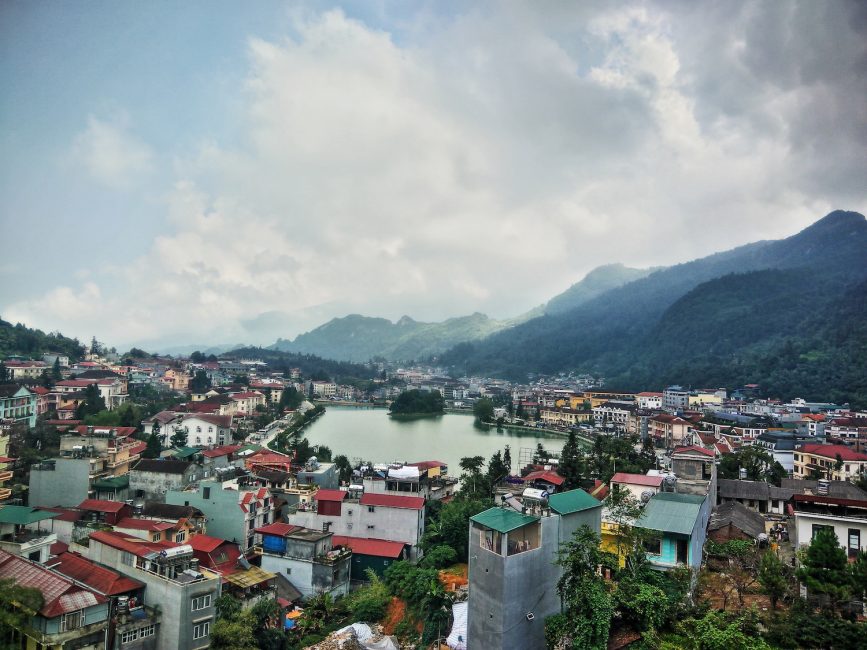 An Unexpected Interruption
The ride down from Sa Pa to Lao Cai was enough to completely destroy my brake pads. Unfortunately a bicycle mechanic damaged the brakes in an attempt to repair them. The bike also needed to some TLC as it wasn't running as well as I would like. Reluctantly I got a bus to Hanoi and put the bike in a great bike shop for a week.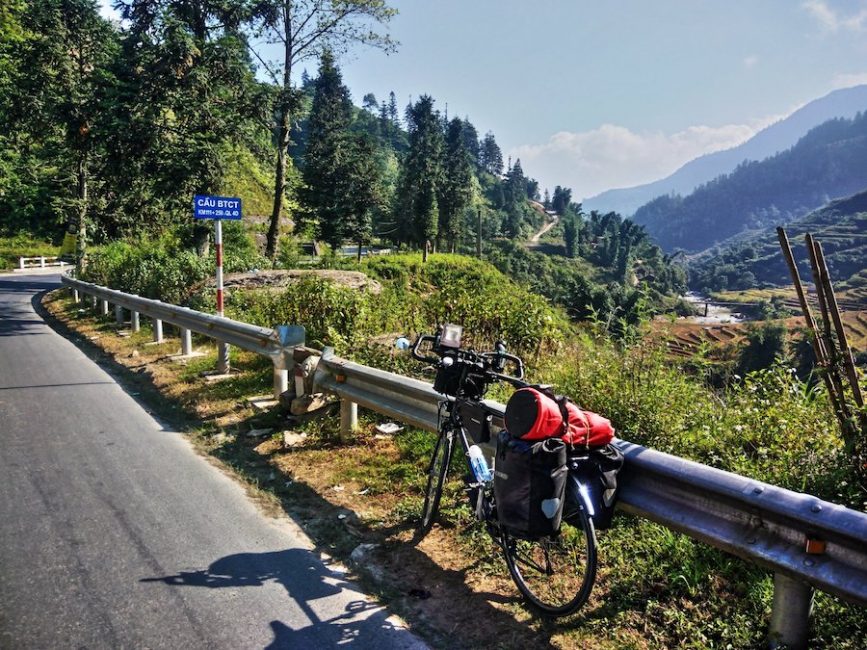 I spent quite a few days in Hanoi, I caught up with some friends living there and some friends visiting. On one evening I even had the chance to meet up with two of my online students who are from Hanoi. I must admit that I am not a big fan of Hanoi but I actually enjoyed myself during this visit.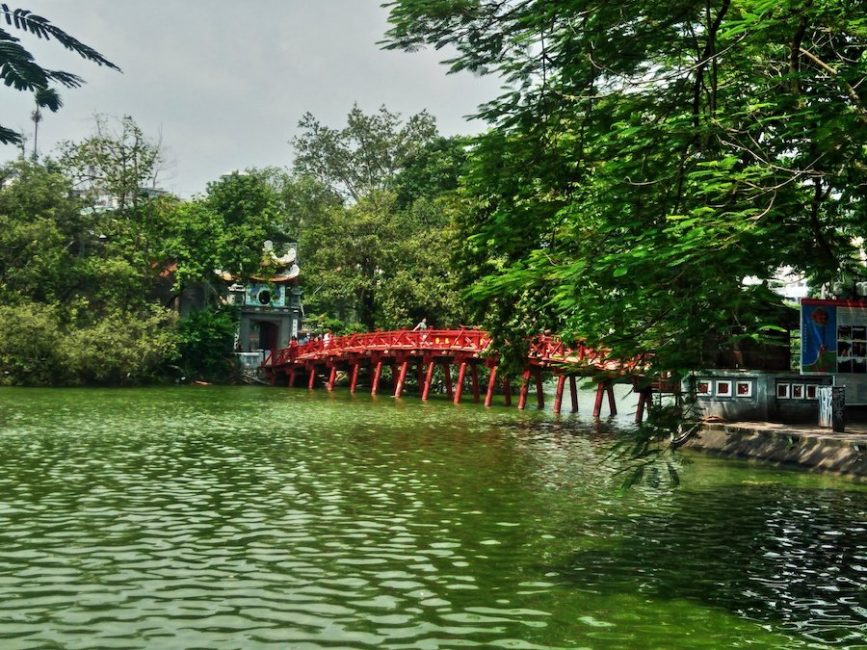 In Hanoi I had the bike fixed up and upgraded: new brakes, new front rack, new rear tyre and some maintenance. I also ordered a new crankset but had to wait a week. I decided to continue north and explore Ba Be Lake. The ride to the lake via Thai Nguyen was an interesting one.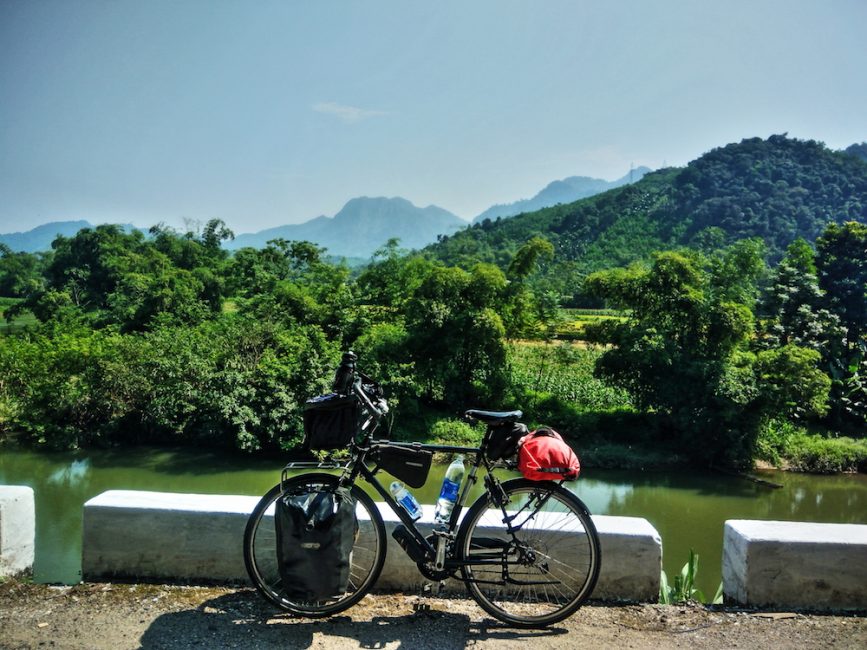 A Ride To Ba Be Lake
Cycling out of Hanoi was not as bad as I was expecting. After Thai Nguyen the road was scenic with a few small climbs. I stayed in a great guesthouse with a pool about 80km north of Thai Nguyen.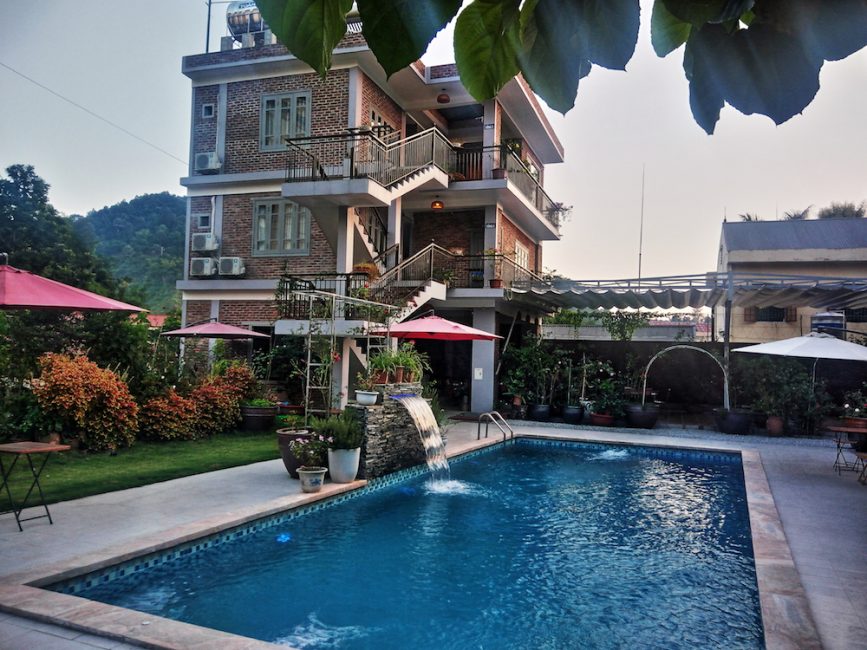 The final 30km into Ba Be Lake were much more challenging than the map showed. A few very steep ups and downs and the road conditions weren't as smooth as I would like.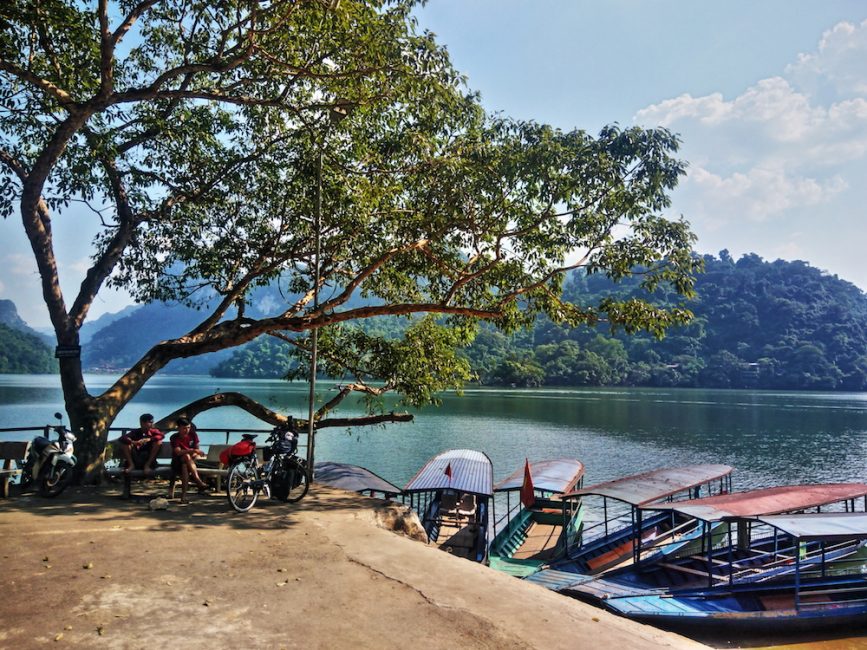 Originally I was going to cycle into the town but an unwillingness to continue climbing meant I took a boat across the lake. The area really is beautiful and I recommend it to anyone planning on bicycle touring Northern Vietnam. It is a good three day ride from Hanoi, better cyclists than me could do it in two.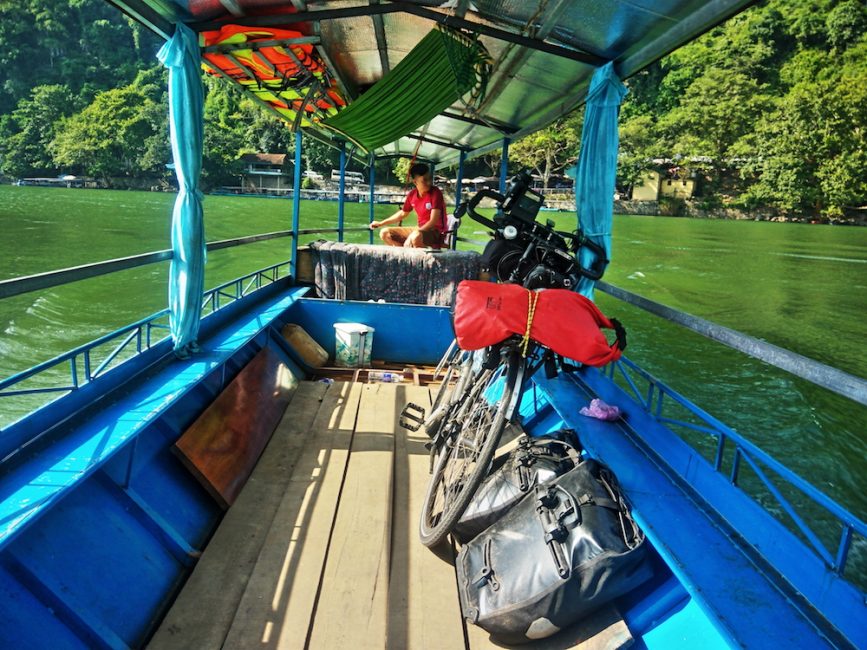 While the ride and the views around the lake are spectacular, the town itself is nothing much. There are lots of guesthouses but finding a place with people was challenging, the owners just weren't around. Eventually I found a family run place with a nice view and I was the only guest.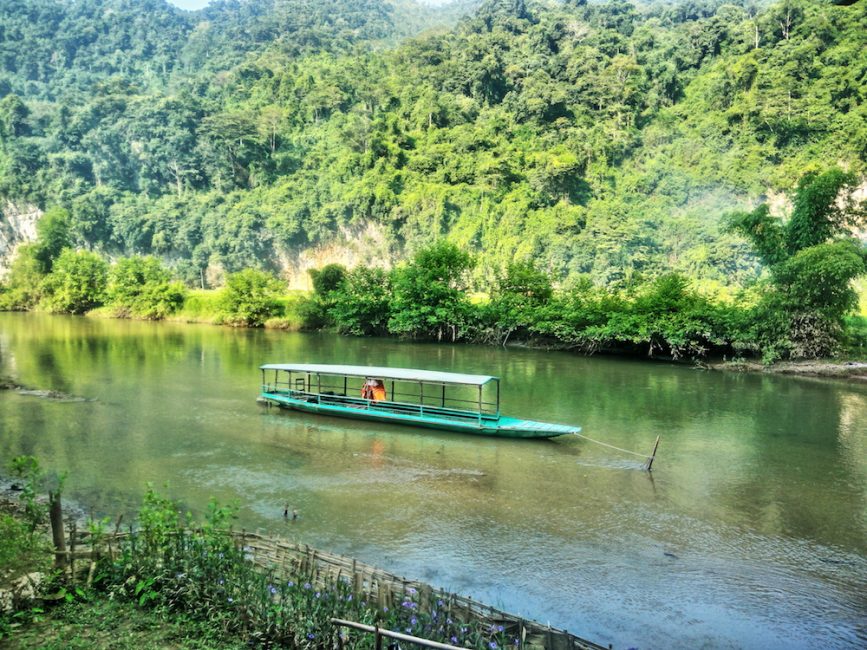 I spent one night in town and rode around the lake and back to Cho Ra. From there I took the bus back to Thai Nguyen, where I spent the weekend working.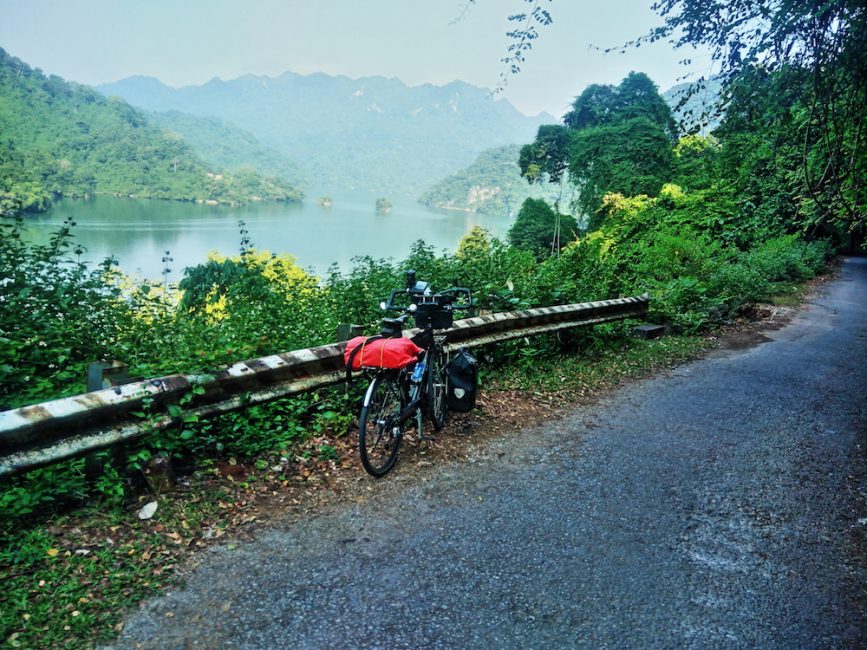 The End Of The Journey
As the ride out of Hanoi was not so bad, I chose to ride back in from Thai Nguyen. The ride was good and I entered the city a different way. I passed some old ruins and took my time getting back to Hanoi.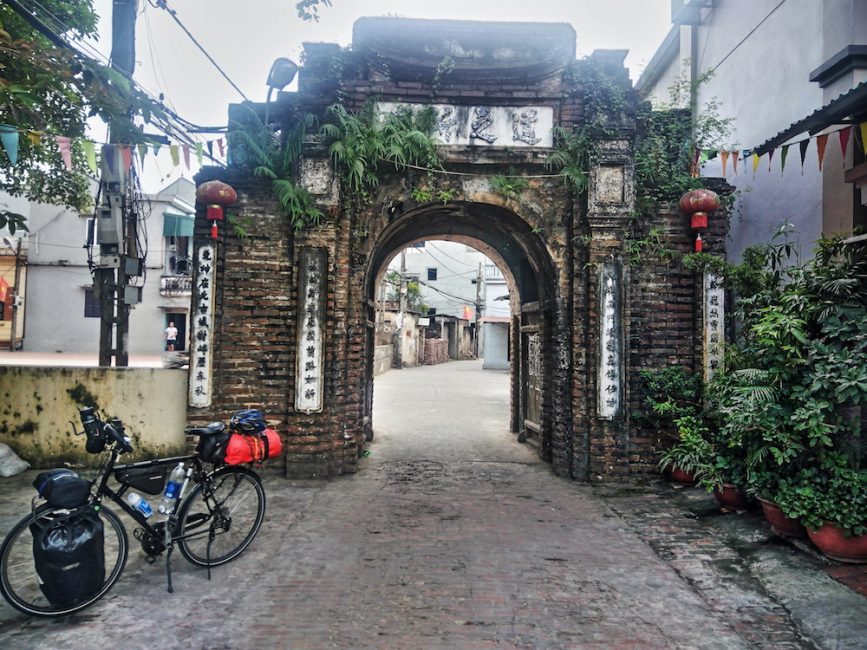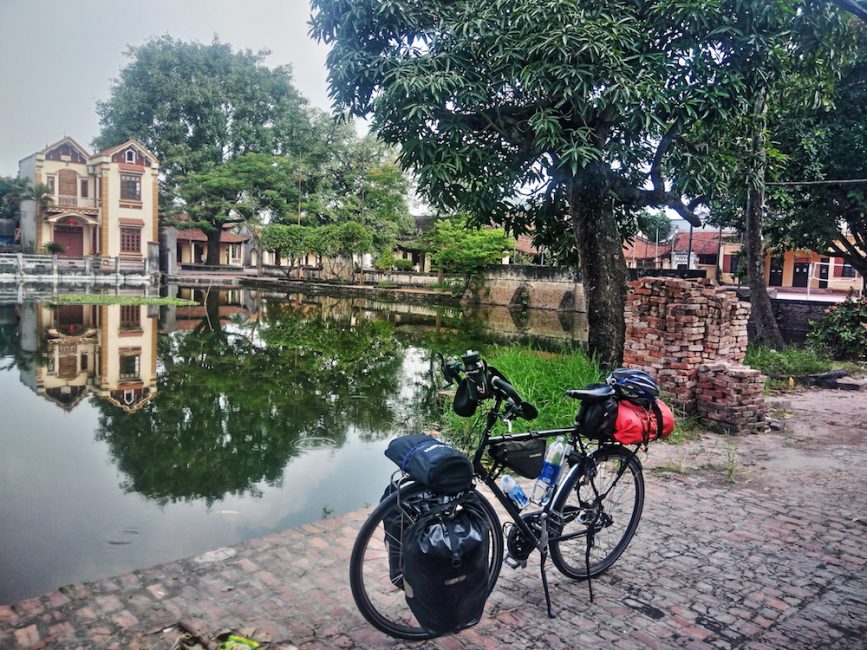 Crossing the Long Bien Bridge to enter the city and the chaos was a good way to end the trip. It strange that the bridge is the only place in Vietnam where traffic (no cars) drives on the left.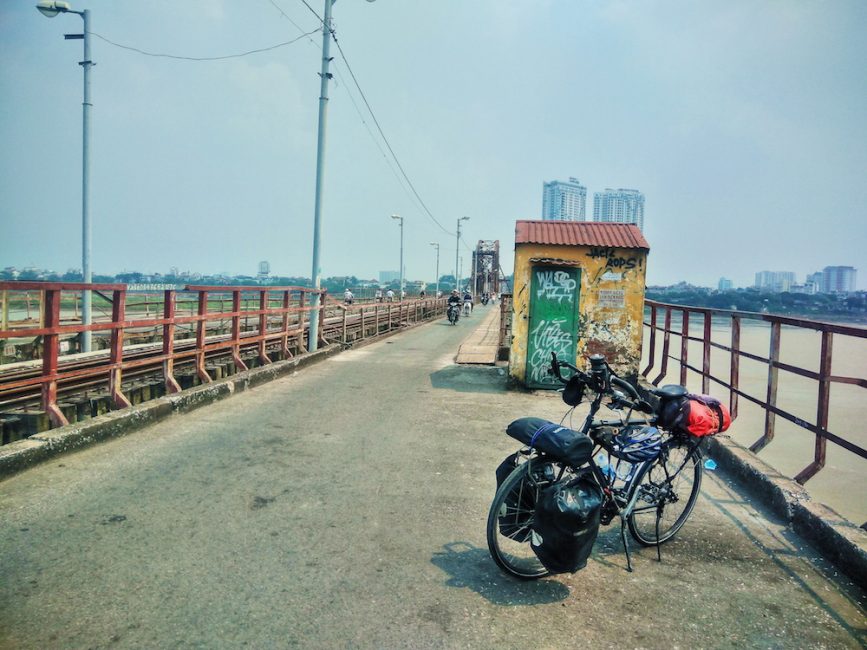 That brings us to the end of my (poor) attempt at bicycle touring Northern Vietnam. There are still places I want to cycle in the north including Ha Giang and Ban Gioc Falls. I will be back.