I really enjoyed the rest day in Hue not that I did much. I have visited Hue a few times before so this time I just relaxed, drank coffee and walked around a bit.
Despite riding along Highway 1 for the entire day it was an enjoyable ride. I stopped for breakfast and ate Bun Bo Hue after riding 15 km out of town.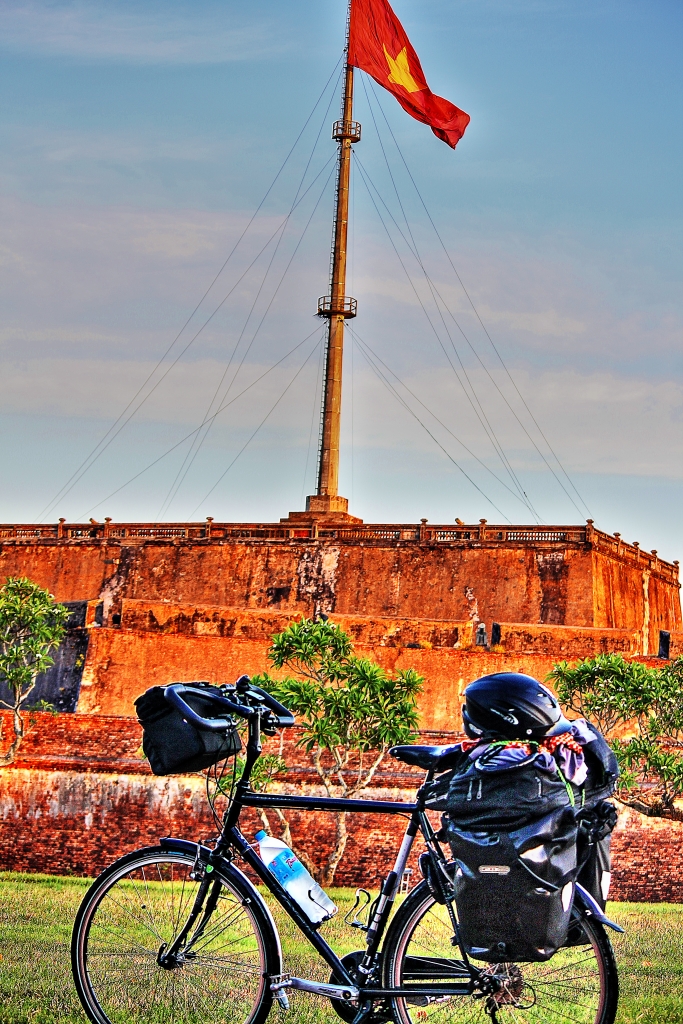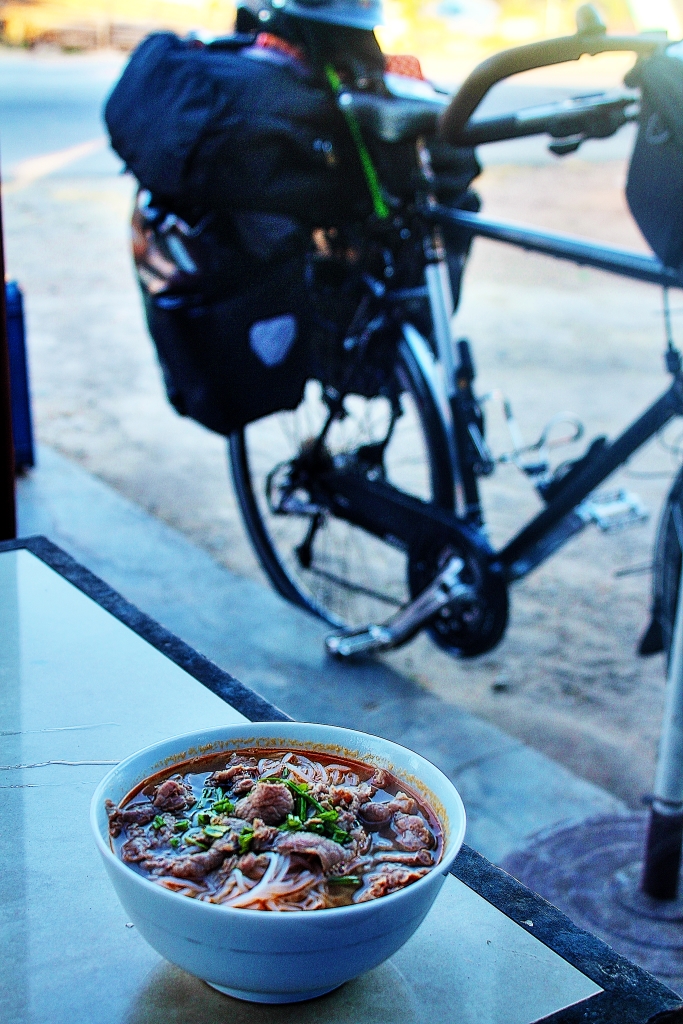 I knew I had a fairly long day ahead of me but it was flat, for the most part, I was thankful that there were no passes today. I even took a scenic detour to visit what was labelled as an "ancient village", it turned out to be a few run down temples with locked gates and uninviting locals.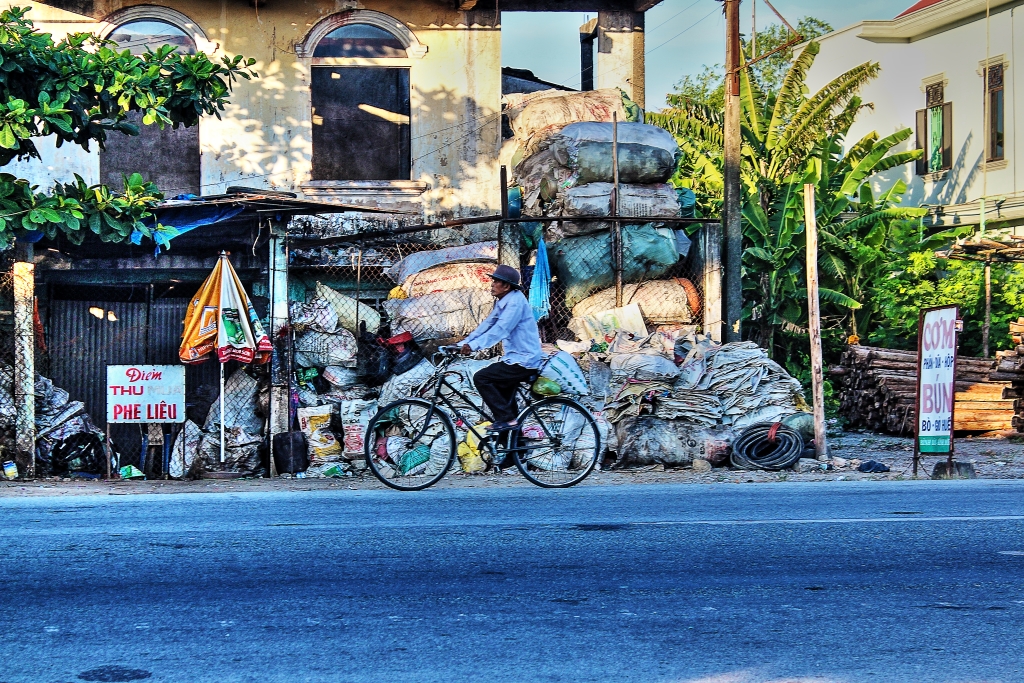 The ride continued and at about 1pm I arrived in Dong Ha, I checked into a cool little guesthouse, surrounded by rice paddies yet it had aircon and wifi, it was quiet yet only 100 metres from Highway 1.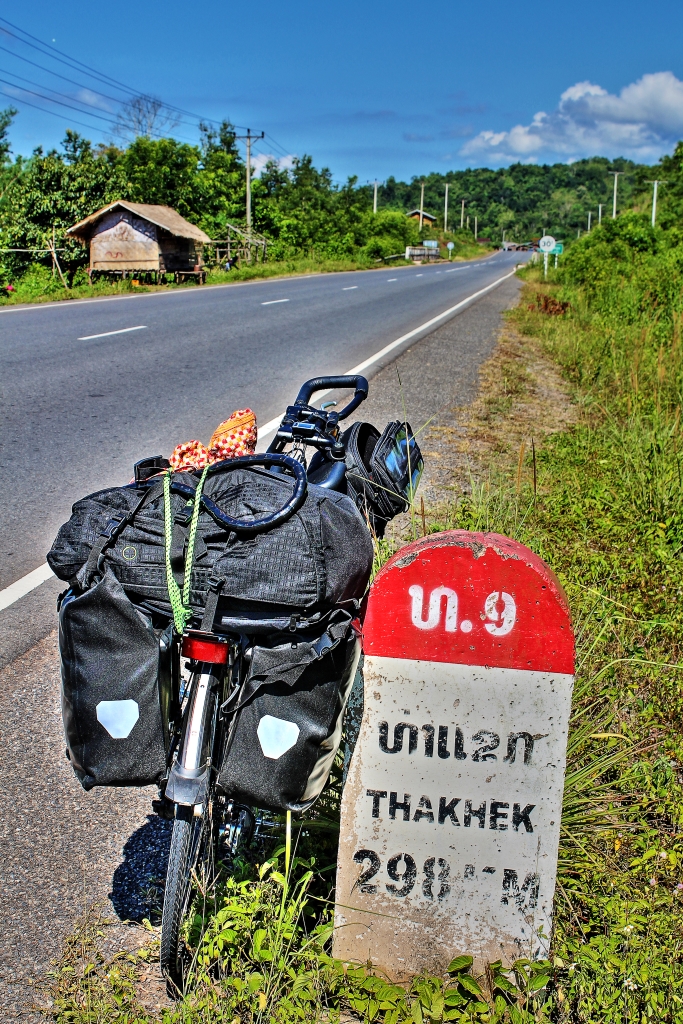 As has become my habit, I left at 5.30am and started West towards Khe Sanh for what should have been 85km of mountain climbing. After cycling for about 5kms a mini bus stopped and offered a ride to Lao Bao, I said yes.
By 8.30am the van had completed the mountainous section, it was uphill all the way, I cleared through Vietnam and Laos customs and was drinking coffee in Laos. It would have taken 3 days of hell to get to the border if I had cycled.
I cycled 40 kilometres to the small town of Xepon and took the first guesthouse I could find. The ride was hilly, no mountain passes but equal amounts of ups and down, the ascents took their toll on my legs.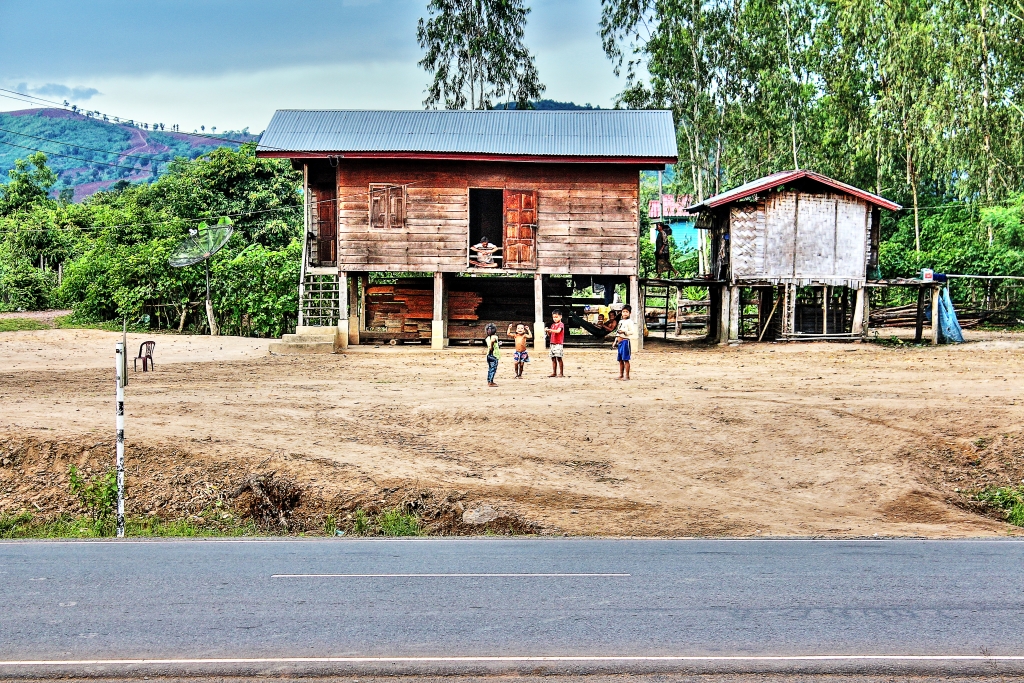 An early start and a 50 kilometre day saw me reach Muong Phin, a non-descript town with 3 guesthouses.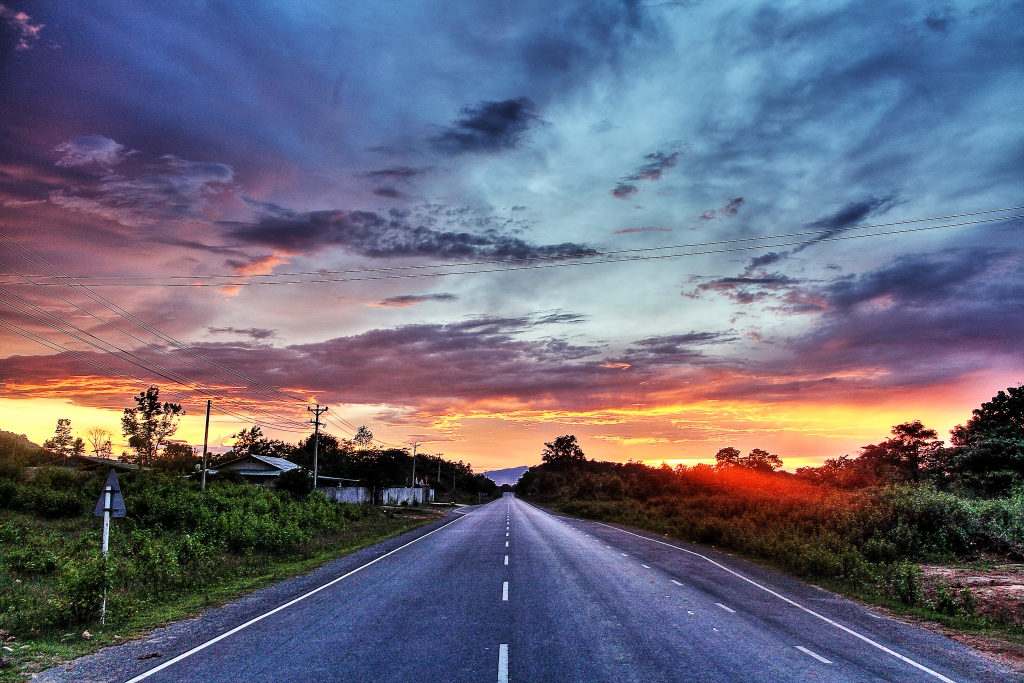 Another early start and an early finish, I stayed in a small town called Muong Phalan. I was just too tired to continue for 30kms to Donghen but decided to push on the following day and try for Xeno, a further 60kms away.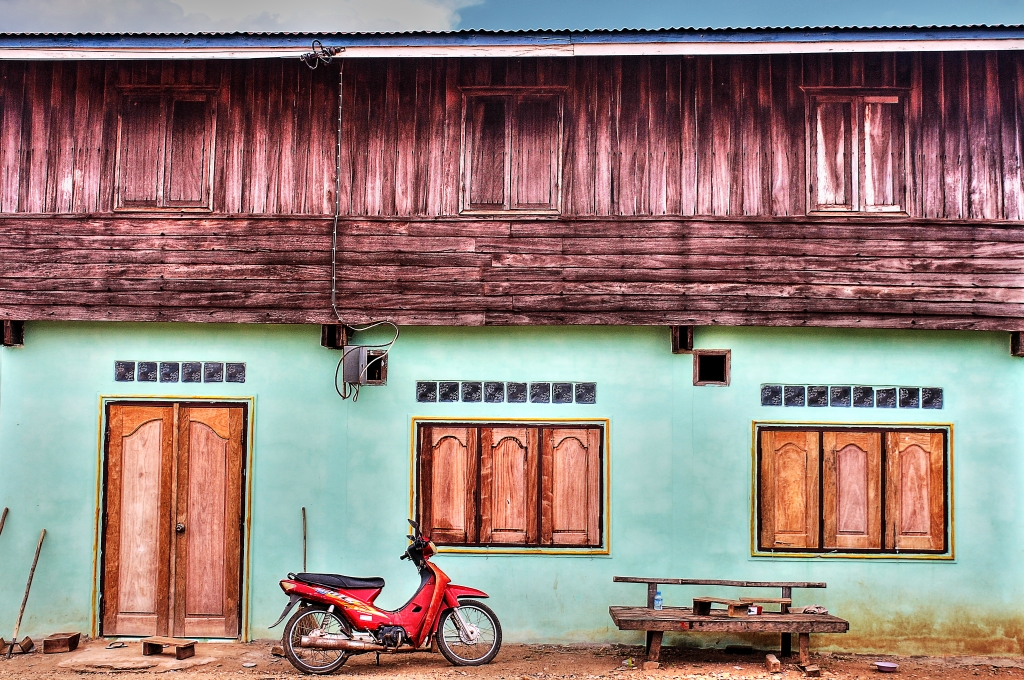 What I hadn't expected was to make such quick progress that by midday I was 30kms from Savannakhet, I continued and rode my longest day so far, 107 kilometres in one day.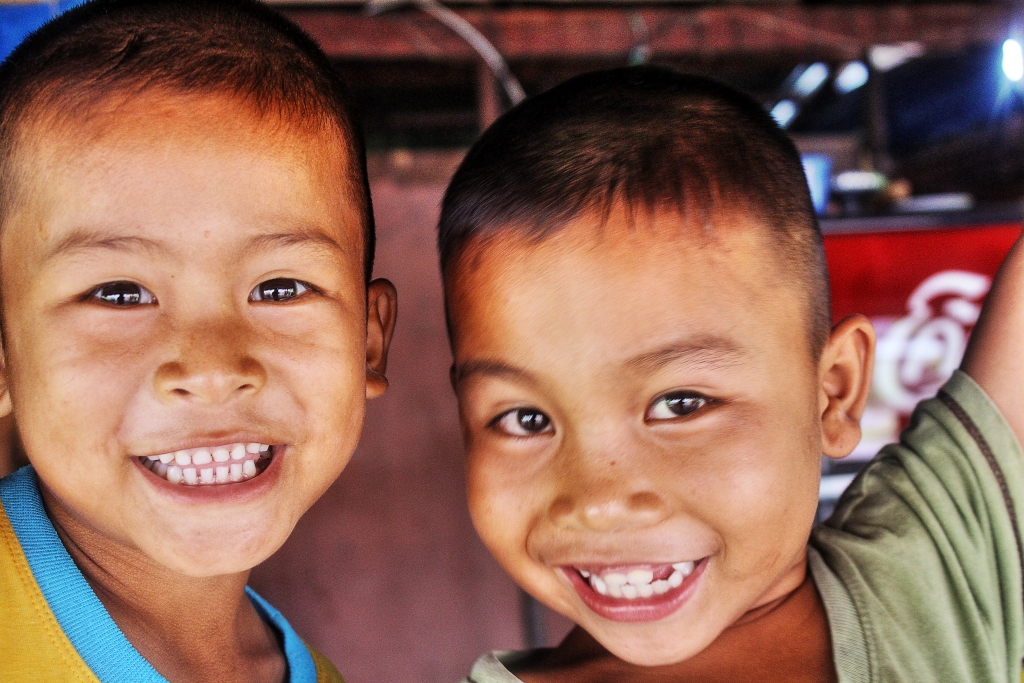 So far it seems that my days are filled with cycling in the morning, walking around tiny towns in the afternoons and lazy evenings, not too bad. I enjoy the rest stops as a chance to catch my breath and interact with the locals, there are always plenty of kids around.